**The following webpages are temporary.  I will post newspaper articles relevant to the issues that Mae investigated.  Eventually these articles will be in posts relating to Mae's broadcasts.  Click each article to open full-size in a new window.**
This is from Casper Weinberger's book Fighting for Peace. He mentions a FEMA presidential succession exercise called "Nine Lives" scheduled for March 31: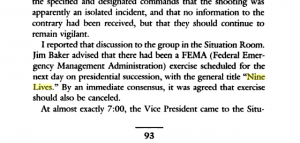 The following articles are from the Washington Post and the New York Times in the days before the shooting. They concern the disputes between Bush and Haig over who will head Crisis Management: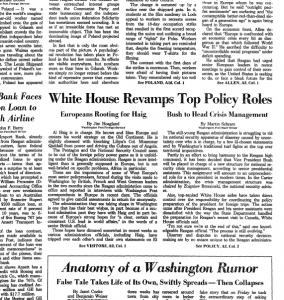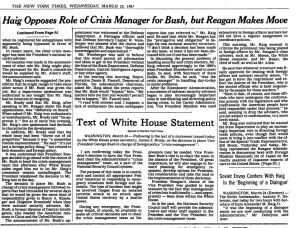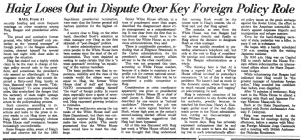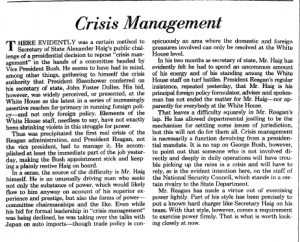 An article showing that Neil Bush and Scott Hinckley were scheduled to have dinner on March 31: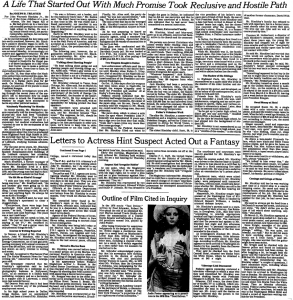 Hinckley's VANDERBILT ENERGY under investigation for $2,000,000 overcharge.
In a separate area, Vanderbilt Energy is under investigation by the Energy Department for about $2 million of alleged overcharges, federal officials said.

Barely a few hours before the attempted assassination Monday, Energy Department auditors were meeting in Denver with several officials of Vanderbilt Energy, including Scott Hinkley, the brother of the accused assailant, according to federal officials.

An article from the Washington Post about Bush being shot from March 22, 1981 just eight days before: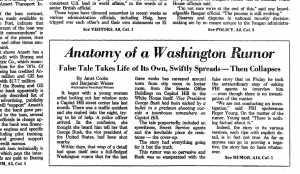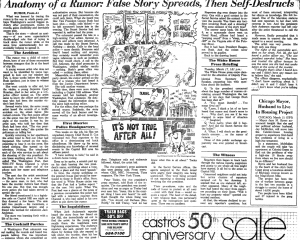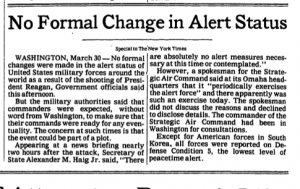 var _gaq = _gaq || []; _gaq.push(['_setAccount', 'UA-39408634-1']); _gaq.push(['_trackPageview']);
(function() { var ga = document.createElement('script'); ga.type = 'text/javascript'; ga.async = true; ga.src = ('https:' == document.location.protocol ? 'https://ssl' : 'http://www') + '.google-analytics.com/ga.js'; var s = document.getElementsByTagName('script')[0]; s.parentNode.insertBefore(ga, s); })();